Home Wi-Fi that Works for You
Yucca's Premium Wi-Fi service makes it easier than ever to do everything you need to do online—and stay safe doing so. Get corner-to-corner Wi-Fi coverage with our top-of-the-line Wi-Fi 6 router, and set up basic parental controls, get network security alerts, prioritize devices, and more from our convenient CommandIQ™ app.
Try it FREE for 30 days!
Command IQ App
Gigaspire BLAST Wi-Fi 6 router included
Free router replacement
Try a free month of Yucca Premium Wi-Fi. After one month, service will automatically renew at the regular rate of $19.95/month until customer cancels subscription. May only be used once per Yucca account. Offer may expire at any time.
---
Get the CommandIQ™ App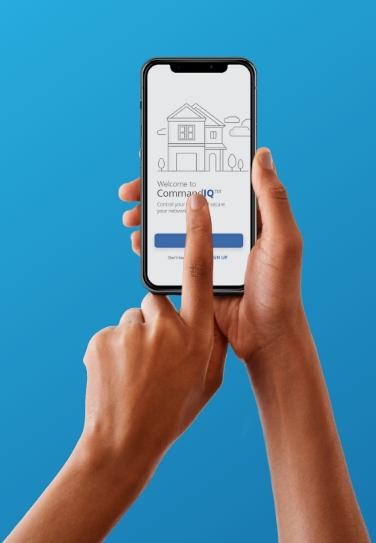 Full control of your network, in one easy-to-use app.
Set up your whole system in less than one minute
Secure your network with real-time security alerts
Protect what matters with basic parental controls
Enable guests to connect securely with a single tap
Analyze speeds, device usage, and more
---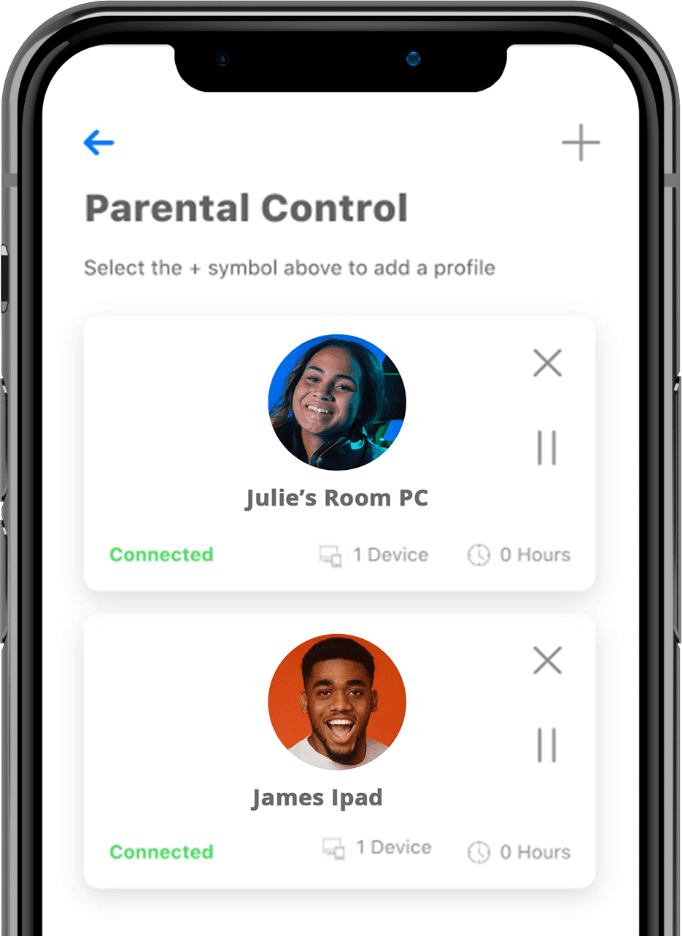 ExperienceIQ™, Parental Controls let you manage screen time, content, and access – all from our simple application. CommandIQ™.
Control
Add content, app and website filtering to control access to specific online content.
Manage
Add time limits to safely enforce screen time limits within your home
Monitor
Monitor usage to understand where your children are spending time online
---
ProtectIQ™ Network Security, You have locks on every door and window. But not your network?
As viruses and malware become increasingly sophisticated, your network requires an equally innovative solutions. ProtectIQ™ helps you keep a lock on your network – and alerts you when any unwanted visitors try to enter.
Protect
Protect ALL devices on your network. Every file that passes through your network is scanned, and has known viruses blocked and destroyed before you encounter them.
Prevent
Keep your sensitive information secure. With our Intrusion Prevention System cyber criminals are restricted from accessing your network.
Block
Stop malicious websites in their tracks. We analyze and block the data from thousands of phishing, hijacking, spyware, adware, and malware sites from getting close to your network.
Gigaspire BLAST – Wi-Fi CERTIFIED 6™
Say Goodbye to dead-spots
With the latest Wi-Fi CERTIFIED 6™ technology you can experience the most advanced Wi-Fi connectivity everywhere in your home.
Say goodbye to what you thought you knew about connectivity. Say goodbye to interference, dead spots, and low bandwidth, too. With our BLAST system, your experience is sensational, everywhere in the house. It's the newest wireless router technology and the best performance.
Improve your in home wi-fi experience