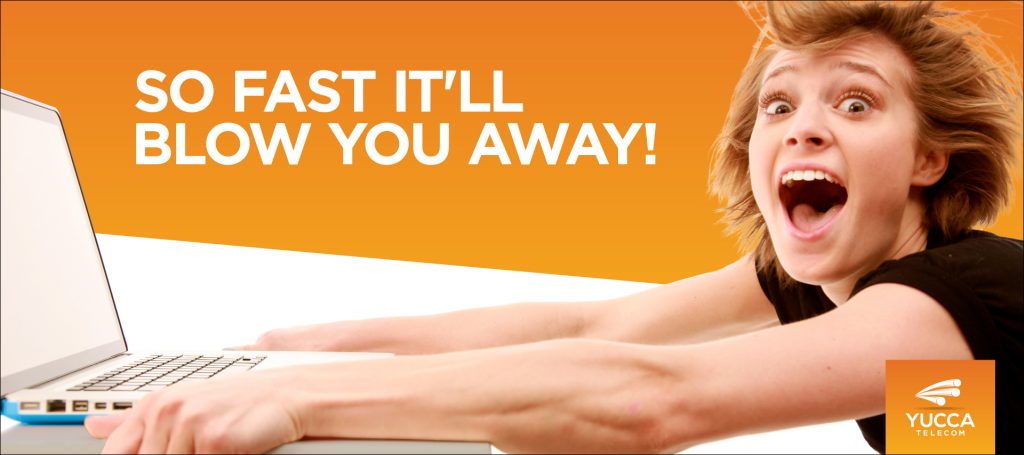 Are your Internet devices lagging? Give them a boost with faster internet and stream, game, video chat, and more…without slowdowns!
For a limited time only, Yucca Telecom will upgrade your internet connection–FREE for 3 months!
Get faster internet today! Give us a call at (575) 226-2255 or sign up now.
Some restrictions apply. Must be a current Yucca Telecom internet subscriber. Price of new internet tier subscribed to will apply after promotional period ends. Internet speed available is based on service location. Offer expires 12/31/2021.